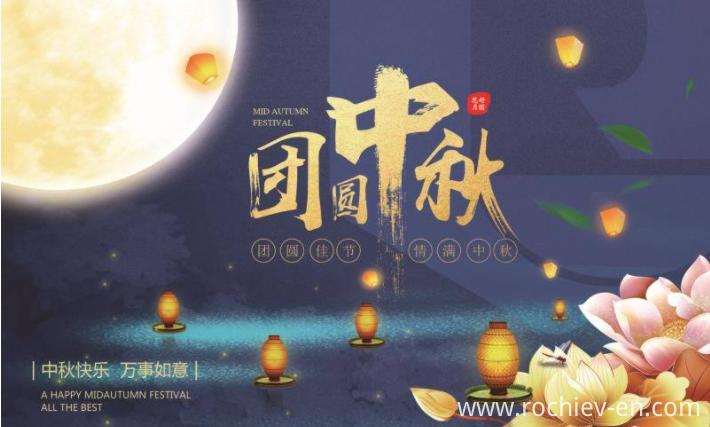 Since chinese ancient times, the Mid-Autumn festival has the custom of offering sacrifices to the moon, appreciating the moon, worships the moon, eats the moon cake, appreciates the osmanthus blossom, drinks the osmanthus blossom wine and so on.Mid-Autumn festival and Dragon Boat Festival, Spring Festival, tomb-sweeping day and known as China's four traditional festivals.
In this important day, Rochiev wish everyone have a happy reunion. Everyone can gather with family and friends to enjoy the full moon time. The general manager Mrs. Gou Yang wrote the Mid-Autumn festival message to all the staff.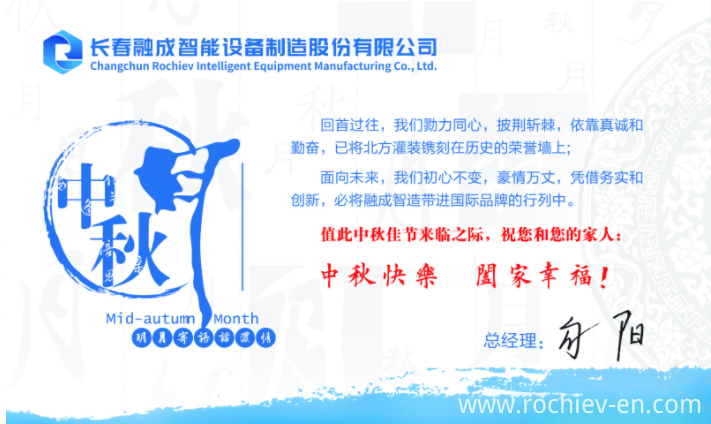 On Sept. 12, 2019, Rochiev company celebrate the Chinese Mid-Autumn Festival. The Mid-Autumn festival, Rochiev prepared rich holiday gifts for for the company staff. Moon cake, beef, grape, south fruit pear, each gift represents the leadship's love and best wishes to the staff, hope every employee can live a happy life, happy work! Everyone's face is filled with sweet smile.